Trends and Technologies in Digital Media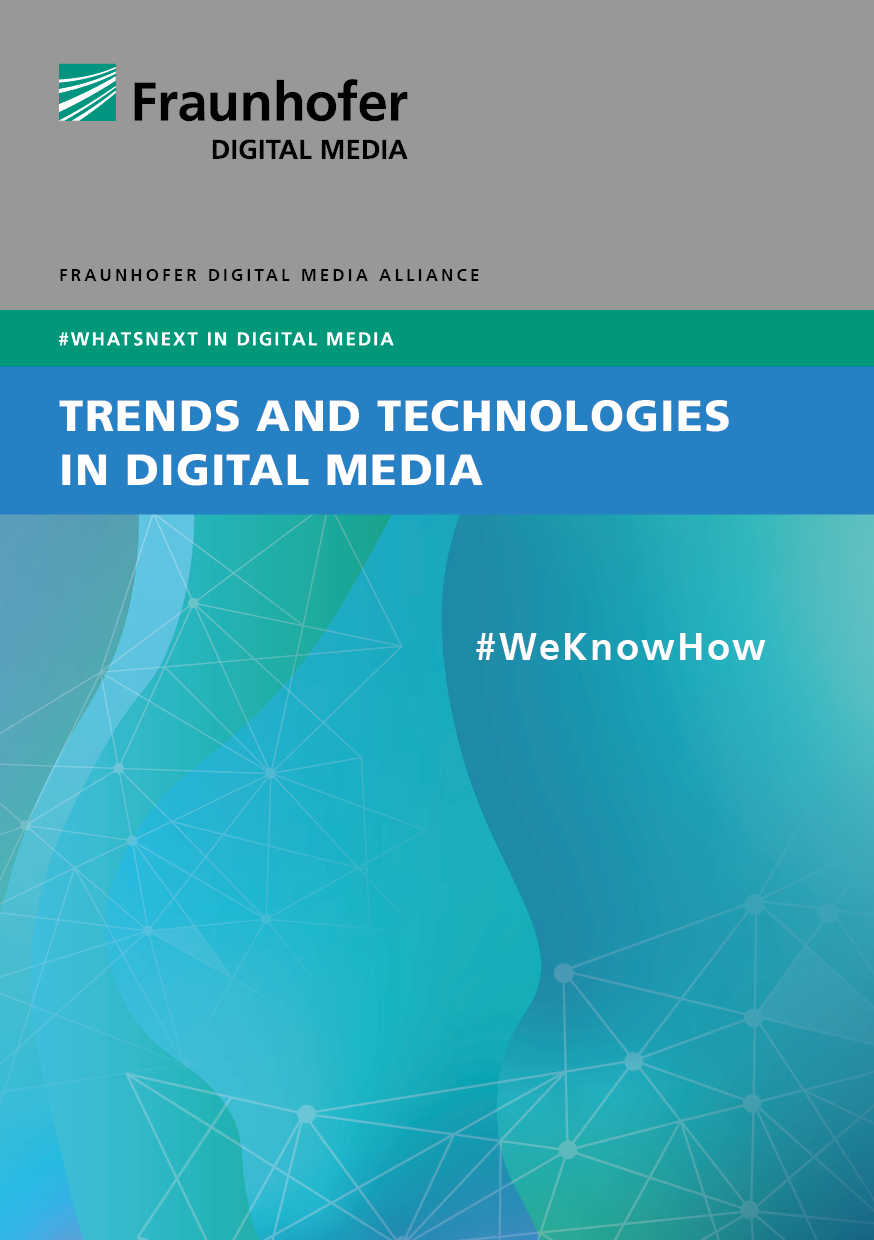 Fraunhofer Digital Media Alliance accepts the challenge:
We provide technological insights via the IBC 365 platform and set up our own virtual booth for IBC 2020. Major topics here are MPEG-H authoring tools to realize immersive and personalized sound adaptable for every surrounding and device. Video codecs and implementation as JPEG XS for transfer-ring up to 8k video over IP in production quality as well as VVC (Versatile Video Codec), the successor of HEVC, for HD/UHD content streaming. Creating free viewpoint volumetric video from real-life scenes is one of the future solutions to go beyond fixed display presenta-tion with static viewpoint.
AI (artificial intelligence) and its power for streaming analytics, coding, and especially for data mining and audiovisual quality control, fake detection and so on, is among the key technologies that will influence the way of content production and transmission.
IBC2020 will show many ways to enhance media workflows even under changing condi-tions. We hope to see you in our virtual booth at www.ibc2020.digitalmedia.fraunhofer.de and as usual, please enjoy reading our digital trend brochure.