Trends and Technologies in Digital Media - Version 6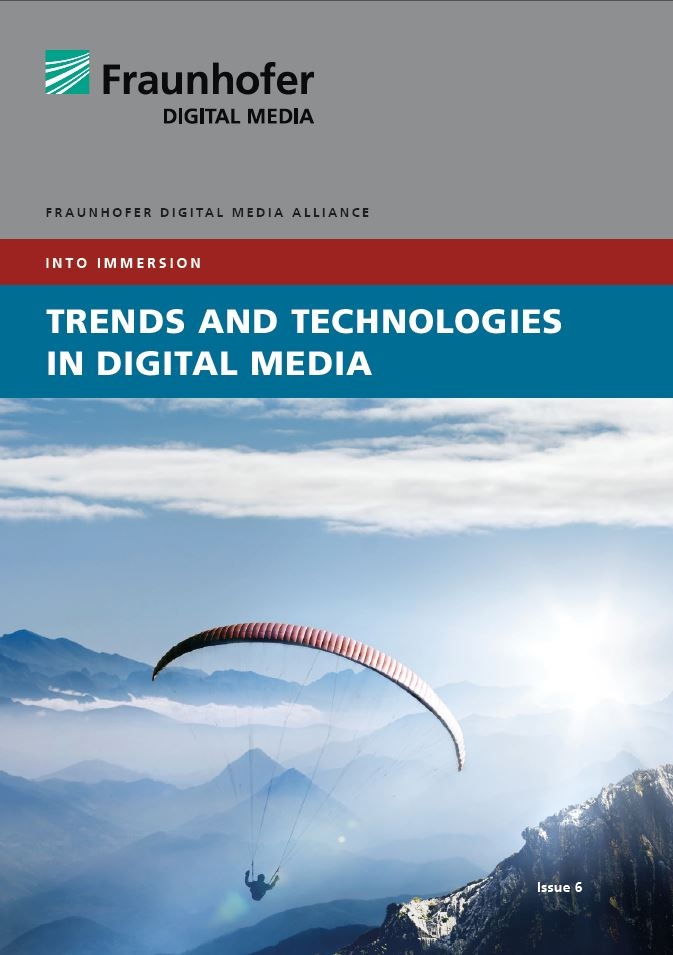 In a time when FullHD resolution has become the basis for TV consumption, and even smartphones have the processing power of a computer, the question arises as to how technology can continue to improve media consumption.

Broadly speaking, there are three aspects:
- the transition to "all-IP" technology, i.e. all digital data will be exchanged and transmitted via Internet protocols, allowing for more efficient production and timely rollout to the consumer;
- ubiquitous media consumption independent of the device and the location of consumption; and
- the increase in immersiveness due to new image and sound quality – entering virtual worlds promises new experiences.

This is reflected in the development of new codecs that not only allow for optimized production workflows, but can also transmit content with additional objects or information to the end user in top quality.

This trend brochure will show you some of the most teasing solutions for new immersive experiences.
Enjoy reading it!